The first news event to be televised was the nomination of Alfred E. Smith for the presidency in Albany, New York, on August 22, 1928.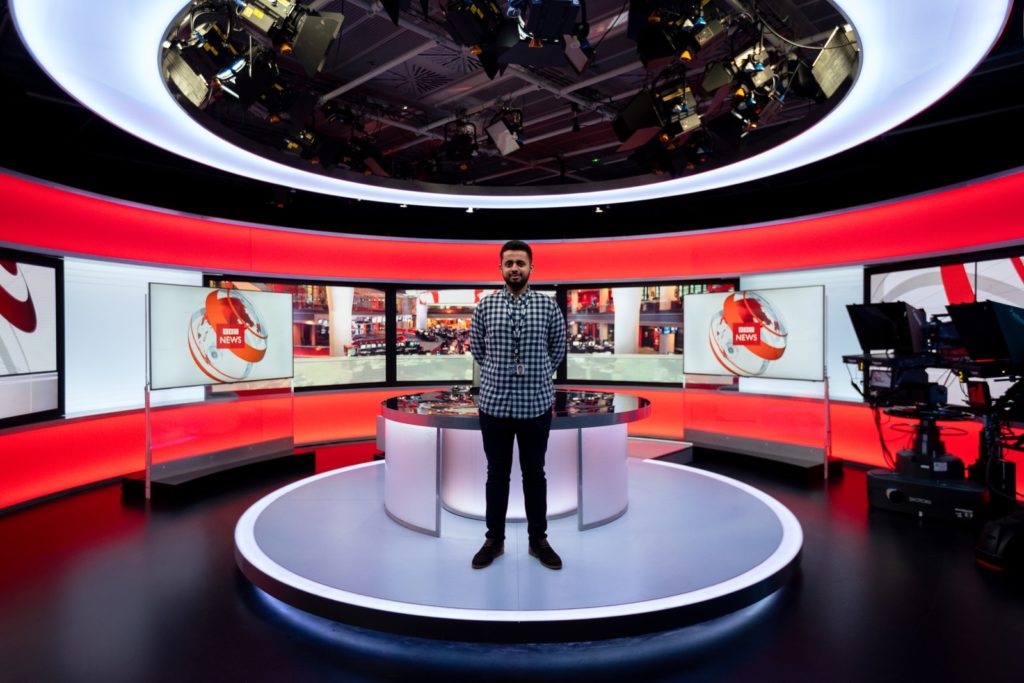 The program was transmitted by Schenectady's WGY.
The first regular news reports were 15-minute daily programs transmitted over New York's WCBS and WNBT, beginning on July 1, 1941.
The First Live News Broadcast
Television was born. In 1926, the Federal Communications Commission (FCC) allowed stations to schedule extra newscasts in case they got a big story. CBS's first live newscast, "The Morning News," was widely praised as the most exciting challenge in television history, and marked the greatest advancement in the history of the medium.
Later, during World War II, additional newscasts were scheduled. In the 1950s, the television networks began expanding their evening schedules to seven days a week. In 1948, NBC premiered its weeknight newscast, "The Nightly Show." The show's format was similar to the morning show, but relied on filmed reports and station staff reporters. It was the first weeknight newscast to use the name See It Now.
Early TV News Programs
Early TV news programs were 10-minute long. NBC's Camel Newsreel Theater used a newsreel as the centerpiece of its news broadcast. John Cameron Swayze read the news and the newsreel played. In August 1948, CBS changed the format to a nightly newscast hosted by Douglas Edwards. Soon after, ABC followed suit and aired a nightly newscast, gaining third place in ratings.
After World War II, the first television news broadcasts became nightly affairs. NBC dubbed Walter Cronkite "anchorman." The news broadcasts were highly popular, consuming as much as 20% of the major network schedules. KTLA's Klaus Landsberg, a journalist at NBC, developed an innovative method of delivering breaking news in a more timely and engaging way. The show's reporters were highly skilled in covering breaking news stories and were the leaders in the delivery of breaking news in the 1950s and 1960s.